Lead DevOps Engineer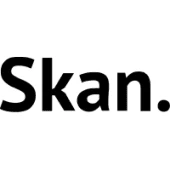 skan.ai
Software Engineering
Bengaluru, Karnataka, India
Posted on Monday, November 20, 2023
Responsibilities & Deliverables:
Guide the design and development of reusable Infrastructure as Code (IaC) components; create IaC test plans and execute testing across the lifecycle
Deploy and support Cloud resources IaaS, PaaS, and/or SaaS, using infrastructure as code
via CICD pipeline, K8 using Helm. Write automation scripts for building, and deploying various products.
Proactively identify procedures to streamline and automate the delivery process.
Exposure to messaging pub/sub systems (eg: RabbitMQ)
Automate routine tasks utilizing coding languages and tools. Preferred, but not limited, coding experience in PowerShell, Ansible, Python, and Terraform
Recommended and documented policies, DevOps tools, branching and version control strategy & standards, quality strategies, and related industry best practices
Implement new tools/develop/execute automation scripts for all environments
Interact with Engineering/Operation Teams to build and manage the artifacts for production deployment
Design, and manage Azure Kubernetes service infrastructure
Manage Azure identities, and secrets
Vulnerability and patch management and security based on established policies and procedures
Managing and improving governance and solution configuration
Create continuous environments as part of the overall Continuous Delivery objective as required by the Development and QA teams
Collaborate extensively with other engineers to build tools and systems that support our services and allow engineers to deliver high-quality software.
Required /Preferred Experience
Hands-on experience with Azure DevOps, various Azure Cloud Services.
Experience with data transformation components such as Databricks, Analysis Services, Delta Lake
Understanding of data transformation practices including: ETL, ELT, data modeling, data warehousing, and data lake. Understand data engineering process.
Minimum 3-5 years' experience working with Azure in a high-tech fast-paced environment
Experience with platform technologies to include, Compute, Storage, Network, Data, Software, Observability
Experience with automation tools (Ansible,Terraform or similar tool)
Experience with Azure Repos, branching, code review and code analysis tool
Proficient with Git, Git Flow and Azure DevOps
Experience with Kubernetes and containerization technologies like Docker
Knowledge of observability tools like EFK(Elastic, Filebeat & Kibana)
Self-starter with the ability to balance many tasks with changing priorities. Proven ability to handle a wide variety of tasks and successfully prioritize work
Must be detail-oriented and able to work independently with minimal supervision
Good to have knowledge of PowerBI, Synapse, Data Factory
Qualification:
5+ years of hands-on experience
Experience with provisioning and deploying SAAS-based applications in Azure
Passion for solving operational technical challenges with scalable automated solutions to technical challenges
Azure Certification in DevOps – Good to have
Deep understanding of CI and containerization
Commitment to improvement
Start-up or fast-growing company experience is a plus