DevOps Trainee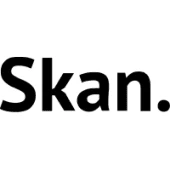 skan.ai
Software Engineering
Bengaluru, Karnataka, India
Posted on Monday, November 6, 2023
Assist in the deployment and configuration of technologies and tools used in software development, including build servers, version control systems, and automated testing frameworks.
Assist in managing and maintaining cloud-based infrastructure and services, as those provided by Microsoft Azure.
Work together with the development team to resolve problems with infrastructure and software deployments.
Create and maintain scripts and automation tools to simplify infrastructure administration and software deployment.
Help with access control and vulnerability management, as well as monitoring and maintaining system security.
Keep abreast of current DevOps and software development trends and best practises.
1-2 years of exerience in DevOps.
Graduation/ Post-Graduation in computer science or a related field.
An understanding of cloud-based infrastructure and services, such as Amazon Web Services and Microsoft Azure.
Git or another version control system experience.
Knowledge of scripting languages, including Python and Bash.
Understanding of software development processes and tools, such as continuous integration and delivery.
Strong problem-solving and analytical skills.
Excellent communication and collaboration skills.