Technical TA - US (Contractual)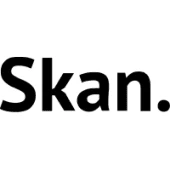 skan.ai
IT
Bengaluru, Karnataka, India
Posted on Wednesday, October 25, 2023
Key Responsibility Area:
Must have experience in full Life Cycle of Recruiting (screening resumes, assessing profiles on technical queries & interviews, closing of candidates and responsibilities till joining of candidates).
Have complete knowledge of US IT Recruitment industry, with regards to Contract, Contract-to-Hire and Full-Time positions.
Ability to understand the technical requirements and submit profiles on time.
Must have experience in hiring all levels of technical candidates.
Ability to work as a good team player, screening, Maintaining & building the candidate database.
Sound knowledge of IT requirements technologies and the latest trends.
Ability to work independently and multi-task in a fast-paced environment
Required Skills / Qualifications
Bachelor's degree or equivalent work experience.
At least 2 years of experience in international/ US Recruitment/ North American.
Ability to speak knowledgeably about the company and answer any technical questions a potential hire may have.
Proven track record of successfully filling IT positions with qualified candidates.
Strong knowledge of IT technologies and terminology.
Familiarity with various sourcing techniques and tools.
Excellent communication and interpersonal skills.
Ability to assess candidates' technical skills and cultural fit.
Excellent analytical, presentation and interpersonal skills.
Should be highly adaptable to new technologies and business environments.