Power BI Analyst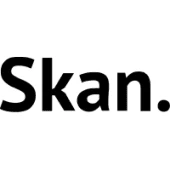 skan.ai
IT
Bengaluru, Karnataka, India
Posted on Tuesday, October 17, 2023
As a Business Intelligence PowerBI Developer you will engage with multiple stakeholders within the organization to collect, organize, analyze and disseminate significant amounts of information with unparalleled attention to detail and accuracy. You will have the opportunity to use data to drive business decisions, write SQL queries, data mine and visualize techniques. You will provide crucial insight into how we are performing as an organization, and if we are on track with our strategic goals.
What You'll Do:
Generate / extract data from our BI databases to support dive deep activities.
Prioritize, optimize and deliver timely updates for metrics.
Automate reports and tools with a combination of SQL, Excel.
Partner with stakeholders to understand business challenges and provide data/analysis to help drive projects.
Uncover trends and correlations through data mining and analysis to develop insights that can improve the business and help make effective decisions.
Building dashboards and tools that will allow our team and cross-functional partners to self-service their data needs whenever possible.
Analyze unique operational data to find new and deep insights that brings our customers' value
Utilize Power BI and experiment with infographics to make our rich data as actionable as possible
Collaborate and innovate with our data science team to unlock new value drivers from our data
What You'll Bring
Need to have
Bachelor's degree in engineering or similar technical field
5 years of Business Intelligence or Data Analytics experience – experience with Snowflake (preferred) and Microsoft Power BI required
4+ years' experience working with BI tools or any data-specific role with a sound knowledge of database management, data modeling, business intelligence, SQL querying, data warehousing, and online analytical processing
In-depth understanding and experience with Microsoft BI stacks such as Power Pivot, SSIS, SSRS, and SSAS.
Experience using pyspark to parse, structure, and transform data
Nice to have
Strong analytical skills and ability to dive into dashboards and queries
Strong communication, organizational and interpersonal skills
Ability to multitask and handle various priorities in a fast-paced environment
Experience working at a fast-growing tech start-up / B2B SaaS
Cross-functional leading experience