Technical Account Manager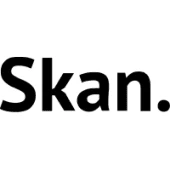 skan.ai
IT, Sales & Business Development
Bengaluru, Karnataka, India
Posted on Tuesday, September 5, 2023
You will have the opportunity to conduct research, investigate and debug product deployment issues, and plan configurations for our customers. Additionally, you will utilize monitoring tools to identify, resolve and/or escalate issues to the Product and Engineering teams. In this role, you will assist in the preparation of new installations and coordinate with Customers for organizing the prescribed environments.
What You'll Do:
Work directly with clients while you assess and gather requirements, map processes, and execute delivery plans
Assist clients with product and technical aspects of the Skan offering and deployment design
Effectively communicate with the client and cross-functional internal departments to ensure all project requirements and milestones are understood and delivered according to the project plan
Plan and operate deployment, configurations, operationalization, and monitor Skan operations.
Assist customers with problem resolution and coordinate product clarifications as well as assistance
Collaborate with Customer SMEs, understand their business processes, and desired outcomes, and validate reports
Create and present executive reports and updates
Exemplify leadership in building our culture, product direction, evangelization and developing strong relationships with customers
Coordinate with internal teams to achieve ambitious deployment schedules
Need to have
Bachelor's degree in engineering or similar technical field
3+ years of performing root cause analysis, troubleshooting and understanding various technical factors that contribute to product issues
Track record of hands on experience in IT systems and software systems in Windows and Linux platforms
Passion for solving operational technical challenges with analytical debugging capability, log analysis and documentation of learning
Experience and knowledge of Interpreting data, analyzing results and simple statistical techniques is a plus
Nice to have: Hands on experience and familiarity with Linux based systems, Windows based applications deployment, and debugging
Nice to have: Familiarity with HTML and CSS
Day to Day
Convey message
Presents well in front of a customer
Troubleshooting VA connectivity, browser extension issues, troubleshooting process in gateway or cloud, elastic log search, enter SQL query, blocks within firewall
Maintain connectivity of the solution – functioning normally so customer can access
Must be a self-learner
Skills Required
Perform root cause analysis
Troubleshooting connectivity
Understanding of security and other blockers (communication protocol, security, how an application presents)
API
How different technical components work