Lead QA Engineer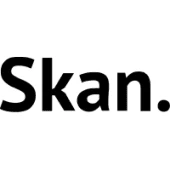 skan.ai
Quality Assurance
Bengaluru, Karnataka, India
Posted on Monday, August 14, 2023
Job Description
• Awareness of testing approaches, practices, techniques, and methodologies to help design the overall testing solution. • Well-versed in continuous integration, continuous delivery, and continuous testing.
• In depth knowledge of one or more technical specializations including quality engineering, release management, test environment management, test automation, test data management, testing approaches and test execution, performance engineering, development operations.
• Must have at least 4+ yrs. of experience in test automation using frameworks. • Experience and Understanding of Data quality, Features, Aspects of ML Models, ML pipeline/infrastructure.
• Exposure to scripting languages-Python/ Shell
• Experience with testing RESTful data services and APIs.
• Experience with all PDLC (Agile, Scaled Agile, DevOps) and engagement models.
• Comfortable to work at both the big picture and detail levels.
• Ability to have conversations with client (key stakeholders or key technologist at client). Ability to drive the discussion and arrive at conclusion.
Experience: 7 to 9 yrs.
Qualifications: B.E., B.Tech, MS, MCA