Process and Data Analyst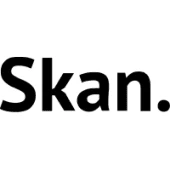 skan.ai
IT, Data Science
Bengaluru, Karnataka, India
Posted on Monday, August 14, 2023
As a Process and Data Analyst, you will be responsible for understanding the process and the data produced by the tool to efficiently transform the data into customer-friendly dashboards which show business value insights as part of Skan implementation for our prospects and current customers. You will work closely with our Customer Success and Configuration teams in understanding, discovering, defining, and quantifying potential business value improvements that Skan can help achieve. The role will involve a deep understanding of the process and the success criteria, help in creating a statement of value and identify both out-of-the-box metrics and any custom metrics and analytical views that will be required to ultimately deliver value. You will also participate in standardizing templates and value-driven outcomes by industry and process which can be subsequently leveraged in similar projects.
What You'll Do:
Developing business requirements as per customer's process and workflow understanding
Evaluating existing business processes to define and document key success criteria.
Ability to interpret data and build/modify dashboards jointly with customers based on their data and propose potential process improvement solutions with internal teams and customer stakeholders.
Work with data to arrive at key metrics and KPI's for our customers. E.g., NPS (Net Promoter Score), FPR (First Pass Rate) etc.
Identify new dashboards with a high level of creativity to bring out powerful business value through insights and stories and present to internal and external stakeholders.
Uncover trends and correlations through data mining and analysis to develop insights that can improve the business and help make effective decisions.
Analyze unique operational data to find new and deep insights that bring our customers' value.
Utilize Power BI and experiment with infographics to make our rich data as actionable as possible.
Collaborate and innovate with our data science team to unlock new value drivers from our data.
Participate in customer value management meetings and gain first-hand experience on business value.
Participate in standardizing the value management framework and report templates at Skan.
Need to have
Bachelor's Degree
2-4 years of working experience with data analysis
Previous industry experience in Banking, Finance or Healthcare
Affinity for Numbers and Metrics.
Ability to create user-friendly and concise dashboards which enable the customer to understand their process and metrics better.
Clear and effective communication.
Analyzing industries, overall economic and corporate trends.
Conduct and facilitate internal and external research and discovery around customer business processes.
Experience with creating business cases, ROI models and presenting business value to customers.
Nice to have
Strong interpersonal skills
Strong organization and presentation skills
Data Analytics certification.