Backend Engineer - Poland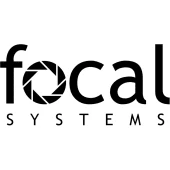 Focal Systems
Software Engineering
Poland
Posted on Thursday, October 12, 2023

Position: Backend Engineer
Location: 100% Remote
Salary Range: 35000 to 47000 PLN
Employment Type: full-time B2B contract
Who we are
Focal Systems is the industry leader in retail AI solutions. We are a Silicon Valley based startup that has more than doubled in size every year since inception. We are a Deep Learning first company. Our mission is to automate and optimize brick and mortar retail using deep learning computer vision. We been deployed at scale with the top retailers in the world – including Walmart Canada. We are looking for smart, creative and passionate people who want to help build a great and enduring company and deploy Deep Learning to the world!
What we're looking for
We're looking for a dynamic backend engineer (Python), who is a self-starter, enjoys taking ownership, and can effectively manage tasks, projects, and problem-solve. You're a dynamic engineer who is an effective communicator and enjoys an environment of collaboration. You want to have a big impact and like to push trends in web development in order to create a memorable experience across our brand.
What you will do
You will work with a talented team to continually iterate and improve the experience of our internal and external users. You will be empowered to drive innovation by coming up with new and exciting ideas to creatively solve issues, as well as actively look for opportunities to improve the design and interface of our core web presence.
Responsibilities
• Work with our engineering teams to understand their backend needs and ensure data persists in usable formats for front-end, middleware, diagnostics, and Deep Learning
• Build deployment monitoring tools
• Manage blue/green deployments or canary deployments to ensure smooth launches without downtime
• Create tools to provide transparency/ease of access into the company's rich datasets stored across varying geographic locations and data formats
• Build scalable backend infrastructure using Python and Flask/FastAPI

Requirements
• Bachelor's Degree or higher in CS, EE or equivalent
• 6+ years of professional software development experience as a backend engineer
• 3+ years of experience with Python
• Extensive experience with REST APIs
• Experience with Redux is a plus
• Experience with CI/CD tools, Docker and knowledge of cloud deployments a plus
• Startup mentality, team player and willing to work 40+ hours a week
• Fluent in Polish with Advanced English skills (written & spoken)
• Excellent communication, presentation, and demonstration skills
Why Focal Systems
Strong Values and Mission - We are a tightly-knit team with an ambitious mission and a strong set of core values, which define our approach to business and have successfully guided us since in¬ception.
Exceptional Team - We are a team of hard-working, fun-loving professionals from some of the most eminent universities, research labs, and tech companies of our time. We pride ourselves on recruiting exceptional individuals to help us redefine the state-of-the-art.
Outstanding Partners - We work with 10+ of the largest retailers in the world and have a world-class roster of investors, advisors and partners to support & advise us in our endeavors.
What we offer
We care deeply about the health, happiness, and wellbeing of all of our employees. We offer:
• Competitive Salary & Attractive Stock
• Paid Time Off
• Team Retreats
• Education grants