Technical Product Manager - Poland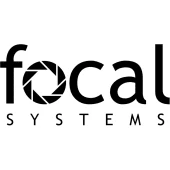 Focal Systems
IT, Product
Poland
Posted on Tuesday, June 27, 2023
Note: Poland based candidates only. This is a B2B contract paid in USD. Fully remote.
What we're looking for
We're looking for a Technical Product Manager who is passionate about solving complex problems and who will push boundaries, influence strategy, and have a strong impact on product execution and quality. Reporting to the Head of Product, you will take on product leadership responsibilities while helping to envision, define and design the future of our platform. In this role you will be responsible for developing products that enable retailers to improve their operations through data driven decision making, powered by deep learning and computer vision.
What you will be doing
Guide the FocalOS product roadmap and prioritization
Oversee and guide software development of our FocalOS products
Work closely with the engineering and product design teams on executing the product vision
Partner with the largest retailers in the world on integrating our technology into their operational processes
Ensure features and bugs are reported and prioritized
Keep JIRA and product charters up to date and maintained
Run scrums and check-ins
Plan, monitor and analyze key metrics for the performance of our models and infrastructure
Proactively seek a firsthand understanding of issues and areas for improvement for our FocalOS products, including frequent client interviews and visits
What you need to be successful
6+ years professional experience including 3+ years in a product management role managing an enterprise product, experience with analytics and/or computer vision products a plus
Technical degree (CS / EE / Math) required
Strong knowledge of software development processes, in particular web development
Knowledge of SQL and data science required
Knowledge of product design processes and experience conducting user research required
Knowledge of React, Redux and Python preferred
Proven ability to plan and manage a long-term product roadmap
Demonstrated skill to devise and implement product processes for maximum efficiency and productivity
Startup mentality, team player and willing to work 40+ hours a week
Knowledge of retail is a plus
Why join Focal Systems
Accelerate your career growth by joining our fast-paced start-up where advancement opportunities are plentiful
You will be presented with attractive equity that is increasing in value every year in addition to competitive salary
Work with our exceptional team of A-players who are hard-working, fun-loving professionals from some of the most eminent universities, research labs, and tech companies of our time
Join an organization with strong Values and Mission, which define our approach to business and have successfully guided us since inception
Be surrounded by outstanding partners. We work with 10+ of the largest retailers in the world and have a world-class roster of investors, advisors, and partners to support & advise us in our endeavors
What we offer
We care deeply about the health, happiness, and wellbeing of all our employees. We offer:
Competitive Salary & Attractive Stock
Paid Time Off
Quarterly Team Retreats
Education grant
Learning plans