Director of Operations - NY/NJ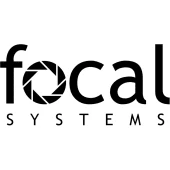 Focal Systems
Operations
New York, USA
Posted on Tuesday, April 25, 2023
This is a remote position in the NY Tri-State area with regular travel to customers' stores.
Local candidates only
What we are looking for
Focal Systems is currently expanding our operations in North America, and we are seeking a Director of Operations to be an integral member of the Focal Systems team. You will build and lead a highly experienced team of field operations experts focused on deploying state-of-the-art imaging technology devices. The team is responsible for the end-to-end installation and maintenance of Focal Systems shelf cameras that are currently being deployed at scale (think 100,000+ units) at leading retailers throughout the world.
What you will be doing
• Plan, monitor, and analyze key metrics for the day-to-day performance of the operations to ensure efficient and timely completion of tasks
• Collaborate with executive management in the development of performance goals and long-term operational plans
• Analyze operational processes and performance, recommending solutions for improvement when necessary
• Maximize efficiency and productivity through extensive process analysis and interdepartmental collaboration
• Identifying and targeting areas in which the business can improve operations
• Work with the field teams across the organization to ensure tasks are completed
• Proactively address barriers to success, including being a direct contact for support escalations
• Understanding the customer's business, defining success criteria, and building plans to exceed expectations
What you need to be successful
• 10 years of operations experience with 5+ years in a leadership role with significant experience in managing people and process
• Bachelor's degree (preferably advanced degree)
• Superior knowledge of multiple operational functions and principles, including finance, customer service, production, and employee management
• Proven ability to plan and manage the operational process for maximum efficiency and productivity
• Ability to streamline and implement new structures and roles that create speed, efficiency, and support rapidly shifting business demands
• Excellent communication, presentation, and demonstration skills
• Good understanding of account management and customer success
• Knowledge of the retail, mass merchandiser, home improvement, and/or grocery operations, along with the associated information technology stack such as shopper-facing apps, back-room inventory management, and/or retail POS systems is a plus.
• Ability and desire to work independently in a remote environment
• Six Sigma certification
• Startup mentality, team player and willing to work 40+ hours a week
Why Focal Systems
Strong Values and Mission
We are a tightly-knit team with an ambitious mission and a strong set of core values, which define our approach to business and have successfully guided us since in¬ception.
Exceptional Team
We are a team of hard-working, fun-loving professionals from some of the most eminent universities, research labs, and tech companies of our time. We pride ourselves on recruiting exceptional individuals to help us redefine the state-of-the-art.
Outstanding Partners
We work with 10+ of the largest retailers in the world and have a world-class roster of investors, advisors and partners to support & advise us in our endeavors.