Principal Deep Learning Engineer - Poland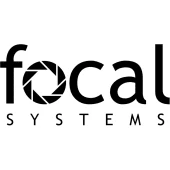 Focal Systems
Poland
Posted on Thursday, March 23, 2023
Role: Principal Deep Learning Engineer
Location: Poland - fully remote
Type: B2B, open-ended contract
Rate: $250k - $1 million USD total annual compensation, which includes the value of the stock options and is contingent upon publish papers, number of citations, and H-index
Who We Are
Focal Systems is the industry leader in retail AI solutions. We are a Silicon Valley based startup that has more than doubled in size every year since inception. We are a Deep Learning first company. Our mission is to automate and optimize brick and mortar retail using deep learning computer vision. Focal Systems has been deployed at scale with the top retailers in the world. We are looking for smart, creative and passionate people who want to help build a great and enduring company and deploy Deep Learning to the world!
What we are looking for
We are looking for a versatile engineer who has demonstrated capabilities to develop, benchmark and validate a wide variety of deep neural network architectures to extract knowledge and information from images in real-time.
What you will do
• Develop state-of-the-art and novel deep neural network architectures
• Develop training & testing pipelines to assess the performance of architectures on relevant image processing tasks
• Keep up with deep learning literature and research publications in order to implement the latest techniques into our networks and pipelines
• Develop machine-learning algorithms on a breadth of software frameworks (Keras, TensorFlow, Torch) and deploy on a diversity of hardware platforms
What you need to be successful
• PhD required in CS / EE or equivalent with stellar academic performance
• 10+ years of Machine Learning/Deep Learning experience in a corporate environment (post academia)
• Significant experience training Convolutional Neural Networks (CNNs)
• Experience with Keras (Tensorflow) / Pytorch
• Training Deep Learning Computer Vision (DL CV) applications in a corporate environment
• Startup mentality, team player and willing to work 40+ hours a week
• Published research in peer-reviewed journal a huge plus!
Why Focal Systems
Strong Values and Mission - We are a tightly-knit team with an ambitious mission and a strong set of core values, which define our approach to business and have successfully guided us since inception.
Exceptional Team - We are a team of hard-working, fun-loving professionals from some of the most eminent universities, research labs, and tech companies of our time. We pride ourselves on recruiting exceptional individuals to help us redefine the state-of-the-art.
Outstanding Partners - We work with 10+ of the largest retailers in the world and have a world-class roster of investors, advisors and partners to support & advise us in our endeavors.
What we offer
We care deeply about the health, happiness, and wellbeing of all of our employees. We offer:
• Competitive Salary
• Quarterly Team Retreats
• Education grants