Payroll & Human Resources Generalist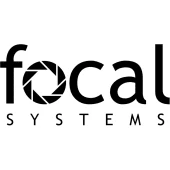 Focal Systems
Accounting & Finance, People & HR
San Francisco, CA, USA
Posted on Tuesday, January 24, 2023
Note: SF Bay Area candidates only. This position will require travel to the San Francisco office 1x per week
Company Description
Focal Systems is the industry leader in retail AI solutions. We are a Silicon Valley based startup that has more than doubled in size every year since inception. We are a Deep Learning first company. Our mission is to automate and optimize brick and mortar retail using deep learning computer vision. Focal Systems has been deployed at scale with the top retailers in the world. We are looking for smart, creative and passionate people who want to help build a great and enduring company and deploy Deep Learning to the world!
What we're looking for
We're looking for a Payroll & HR Generalist to aid with and facilitate the human resource and payroll processes for our global team (USA, Canada, Europe). This role administers employee profiles in our HR systems and maintains compliance with company policies and procedures. This position supports recruiting, payroll and benefits areas and ensures effective use of plans and positive employee relations. The Payroll & HR Generalist makes sure that certain plans are administered in accordance with federal and state regulations and that plan provisions are followed. This role provides administrative support to the human resource function as needed, including record-keeping and file maintenance.

What you will do
Coordinate with the finance departments to process biweekly payroll

Own biweekly payroll process and maintain payroll systems

Serve as the first point of contact for employees who have Benefits, Health & Wellness, expense reimbursement questions.

Maintain and organize the HR & Payroll Documents.

Support the recruiting and onboarding process with setting up new employees in the company's HR and IT systems

Perform customer service functions by answering employee requests and questions

Complete Forms I-9, verifies I-9 documentation and maintains I-9 files

Submit online investigation requests and assists with new-employee background checks

Reconcile benefits statements

Administer health and welfare plans, including enrollments, changes and terminations. Process required documents through payroll & insurance providers to ensure accurate record-keeping and proper deductions

Conduct audits of payroll, benefits or other HR programs and recommends corrective action

Prepare new-employee files and collate performance review documentation
What you need to be successful
Experience in an administrative support function which required consistent people interaction, time management, multi-tasking, and a wide variety of daily tasks.

Bachelor's degree in accounting, human resources or related field and/or equivalent experience

Minimum 3+ yrs experience managing payroll including strong documentation and reporting

Exposure to conducting employee onboarding, off-boarding sessions & promoting employee benefit schemes

Excellent verbal, written and interpersonal customer service skills

Excellent organizational skills and attention to detail

Working understanding of human resource principles, practices and procedures

Proficient with Microsoft Office Suite or related software




Why Focal Systems
Strong Values and Mission
We are a tightly-knit team with an ambitious mission and a strong set of core values, which define our approach to business and have successfully guided us since inception.
Exceptional Team
We are a team of hard-working, fun-loving professionals from some of the most eminent universities, research labs, and tech companies of our time. We pride ourselves on recruiting exceptional individuals to help us redefine the state-of-the-art.
Outstanding Partners
We work with 10+ of the largest retailers in the world and have a world-class roster of investors, advisors and partners to support & advise us in our endeavors.
Benefits
We care deeply about the health, happiness, and wellbeing of all of our employees. We offer:
Competitive Salary & Attractive Stock

Health Insurance

Catered lunches

Paid Time Off

Quarterly Team Retreats

Education grants


Salary
$65,000 - $85,000 p/a + company stock (pre IPO)