Grocery/Supermarket Retail Consultant - London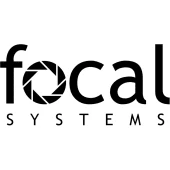 Focal Systems
London, UK
Posted on Saturday, November 5, 2022
Remote in the Greater London Area with regional travel
Who We Are
Focal Systems is the industry leader in retail AI solutions. We are a Silicon Valley based startup that has more than doubled in size every year since our founding. Our mission is to automate and optimize brick and mortar retail using deep learning computer vision. Focal has been deployed at scale with the top retailers in the world - including Walmart Canada. We recently closed our Series B funding and we're growing! We are looking for smart, creative, and passionate people who love to learn, enjoy thinking critically, share our values and want to build a great and enduring company.
What We Are Looking For
We are looking for a results-driven Grocery/Supermarket Retail Consultant (this is a full-time/perm position) to play a critical role in our Customer Success Organization and ensure our retail partners achieve a meaningful ROI through the use of our solutions. You will work with a division or region of stores within one of our enterprise customers and be responsible for the onboarding and ongoing engagement with those stores while representing their voice to our engineering/product team.

What You Will Be Doing
Key results to deliver:
1. Maximize Customer Utilization
a. You will drive change management and adoption by providing an exceptional onboarding experience to Focal's customer base, thoroughly understand and define current and future state workflows and remove barriers to utilization at all stakeholder levels
2. Increase Customer Satisfaction
a. Be the voice/champion of the customer by proactively addressing barriers and prioritizing enhancement requests to shape Focal product roadmap
b. Strengthen customer engagement and adoption by traveling to Focal stores within territory
c. Increase advocacy by maximizing Net Promoter Score amongst your stores
d. Facilitate internal collaboration across Focal sub-orgs that will enhance customer outcomes
3. Demonstrate Measurable ROI to the Customer
a. Act as customer's strategic advisor to help define, implement, and adopt best practices
b. Quantify improvements to current store operations enabled by Focal automation solutions
c. Help customers attain their desired outcomes by monitoring and analyzing store performance to make proactive recommendations that drive results
What You Need to Be Successful
● Bachelor's degree or equivalent
● You've worked directly in a grocery/supermarket environment preferably on digital transformation and/or process improvement initiatives
● 5+ years in a client-facing role, including customer success, account management, consulting, project management, change management or onboarding/training
● Excellent communication, interpersonal and listening skills to connect with all stakeholders to build trusting relationships
● Strategic/big-picture thinking skills with high intellectual curiosity to dig deep into customer problems to align value back to their business objectives
● Start-up mindset and work ethic that embodies company core values with ability, motivation, and energy to manage multiple priorities in a fast-paced, unstructured environment independently and as a team
● Must Have: Reliable vehicle and ability to commute to regional stores
Why Focal Systems
● Strong Values and Mission: We are a tightly-knit team with an ambitious mission and a strong set of core values, which define our approach to business and have successfully guided us since inception
● Exceptional Team: We are a team of hard-working, fun-loving professionals from some of the most eminent universities, research labs, and tech companies of our time. We pride ourselves on recruiting exceptional individuals to help us redefine the state-of-the-art
● Outstanding Partners: We work with 10+ of the largest retailers in the world and have a world-class roster of investors, advisors and partners to support & advise us in our endeavors.
What we offer
We care deeply about the health, happiness, and wellbeing of all of our employees. We offer:
● Competitive Salary & Attractive Stock
● Paid Time Off
● Team Retreats
● Education grant