Senior QA Engineer - Poland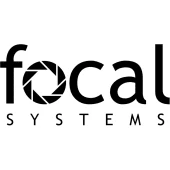 Focal Systems
Quality Assurance
Poland
Posted on Tuesday, August 30, 2022
Role: QA Engineer
Location: fully remote in Poland (Poland based candidates only)
Type: B2B Full-Time Contract

Who we are
Focal Systems is the industry leader in retail AI solutions. We are a Silicon Valley based startup that has more than doubled in size every year since inception. We are a Deep Learning first company. Our mission is to automate and optimize brick and mortar retail using deep learning computer vision. Focal Systems has been deployed at scale with the top retailers in the world. We are looking for smart, creative and passionate people who want to help build a great and enduring company and deploy Deep Learning to the world!
We have a strong team of engineers located in Poland.
Job Summary
We are looking for an experienced QA Engineer to oversee our software QA operations and to ensure that we deliver a polished enterprise-grade product to our customers. The QA engineer will work closely with our frontend and backend engineers as well as our QA analysts to produce well tested and documented code on all levels of the software organization at Focal.
Additional Responsibilities:
Work closely with the engineering and product team to identify system/feature requirements

Create comprehensive and well-structured test plans and test cases for frontend and backend code alike

Perform thorough regression testing, execute manual and automated testing of existing and new code

Design, develop, deploy and execute automated test scripts and report on the output of these tests

Identify and document bugs thoroughly, create tasks for the engineering team and help drive issues to a resolution

Build tools to track key QA metrics and monitor & report on key metrics

Assist in planning and coordinating all QA activities, help oversee our team of QA analysts
Job Requirements:
5+ years professional experience including 3+ years in a QA Engineer role

3+ years of experience with Python

3+ years of experience with Javascript

3+ years of experience with SQL

Experience in writing and executing data consistency/accuracy tests a plus

Strong knowledge of software QA methodologies, tools and processes

Experience with automated testing tools

Comfortable presenting to the management team

BS/MS degree in Computer Science, Engineering or a related subject

Startup mentality, team player and willing to work 40+ hours a week

Why Focal Systems
Strong Values and Mission - We are a tightly-knit team with an ambitious mission and a strong set of core values, which define our approach to business and have successfully guided us since inception.

Exceptional Team - We are a team of hard-working, fun-loving professionals from some of the most eminent universities, research labs, and tech companies of our time. We pride ourselves on recruiting exceptional individuals to help us redefine the state-of-the-art.

Outstanding Partners - We work with 10+ of the largest retailers in the world and have a world-class roster of investors, advisors and partners to support & advise us in our endeavors.

What we offer
We care deeply about the health, happiness, and wellbeing of all of our employees. We offer:
• Competitive Salary & Attractive Stock
• Quarterly Team Retreats
• Education grants